Outdoor Kitchen's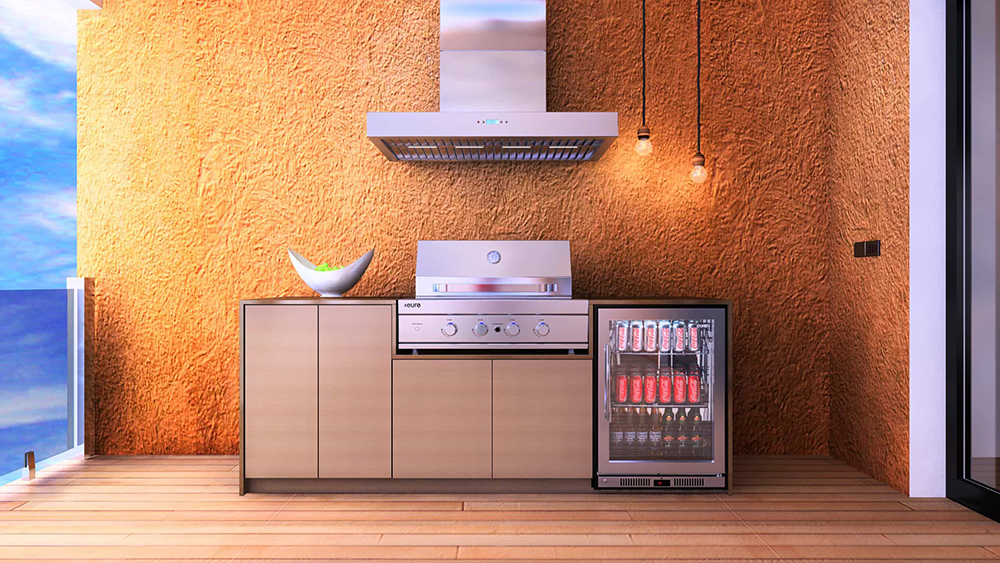 The days of the old Aussie BBQ on the back patio are slowly starting to fade away and the Outdoor Kitchen has well and truly risen in its place.
Providing not only a place outside to cook, but also to entertain, an Outdoor Kitchen creates the perfect place to party, feast and celebrate!
The Euro Alfresco Outdoor Kitchen Range has been inspired from their European heritage and built to the highest standards for Australian conditions.
The kitchens are manufactured in Australia with a combination of precise machines, overseas manufactures (appliances), quality materials, and expertise to meet a desired high quality standard for alfresco outdoor solutions.
The finish is premium having market leading moisture resistant joinery materials that ensure these Outdoor Kitchens will last for a long time!
Enjoy browsing this impressive range of Outdoor Kitchens and we look forward to answering any questions or queries that you may have!